Website Design Development
In today's competitive market, having a website isn't just about selling your goods & services, it's also about providing value to your valuable customers. If set up properly, a user-friendly and a responsive website can do all the heavy lifting for your business
---
A website is a representation of your company. The website can play so many roles in your overall business goals. For one, it could act as your print advertising counterpart. It could also act as a separate revenue stream. It could improve credibility, growth opportunities.
---
The major advantage is that, with a website, your business is always open! In order to help you reap the benefits of having a website, it's our endeavor to design and develop user-friendly and responsive websites which will look universally great on mobile, tablets and desktop.
• Analysis: The first step towards designing a responsive E-Commerce is about identifying the website purpose and the business goals and targeting audience.
• Content Optimization: The next important step is coming up the right content- text, photos and videos. This ensures that the website is optimized for the visitors as well as the search engine.
• QC Check: After completion of the website, we check whether the website is compatible with major browser and is mobile friendly.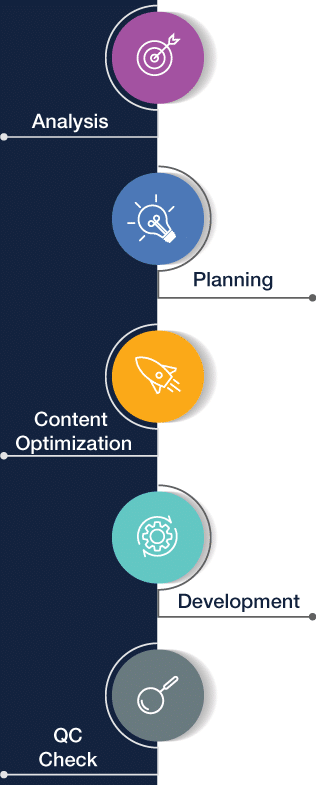 • Planning: We plan the website architecture and the technology to be used in order to create responsive website layout.
• Development: In this step we develop the website using WordPress or any other technology with some help from databases.
Having a website is core of your marketing activities. And main purpose of having a website is turning visitors into paying customers. We at Nexgen Digital Marketing Solutions make sure that we design a responsive website which not only brings visitors but also converts the visitors into paying customers.